We all love discounts, don't we? The joy of using the Grammarly premium app with a discount is much more than using the Grammarly premium app usually. Do you want to save some bucks? Are you an existing user looking to upgrade to Grammarly Premium but just waiting for the right deal? We got you. With our simplified steps, nothing can stop you from gaining access to the Grammarly student discount.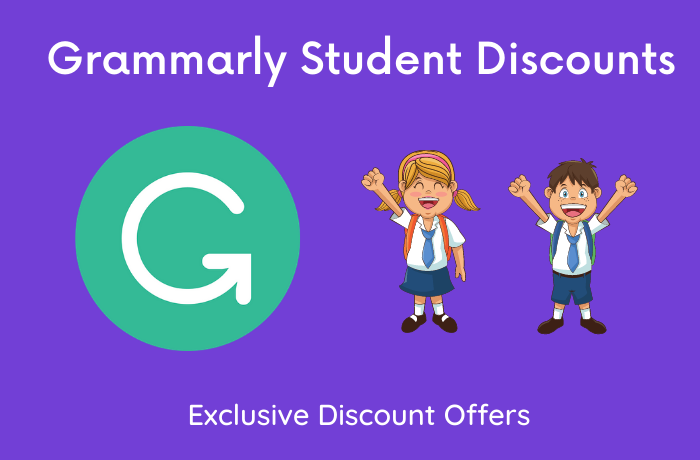 Grammarly gives plenty of discounts for students and teachers so that it can be affordable to them. Grammarly student discounts are usually taken up by colleges that want to provide premium access to their students and staff. Grammarly provides schools and universities with site licenses; this way, they can share the account with a particular number of users as per their plan.
In this post, we have featured a step-by-step walkthrough to claim the Grammarly discount offer.
How to Avail Grammarly Student Discount In 2023?
Grammarly student discount can be availed from their website; we have simplified the process by sorting it out in various steps.
Step 1: Go to the Grammarly@edu webpage by clicking here. 
This will take you to the main page of grammarly@edu, and this page is specially designed for colleges, universities, and teachers to get their discounts.
Step 2: Click the Buy a License button.
On the top right, you will see a  Buy a License button. Click on that button so that you will be directed to the Plans and Pricing page. Here you will get the complete pricing policy based on the number of users. A group plan of 5 users would cost you $ 500 a year, similarly, for ten members, it would be $ 800 a year, and for 20 users, the plan is priced at $ 1200 per year. For a plan with more than 20 users, you can click the Get a Quote button located below the price plan.
Step 3: Select a plan.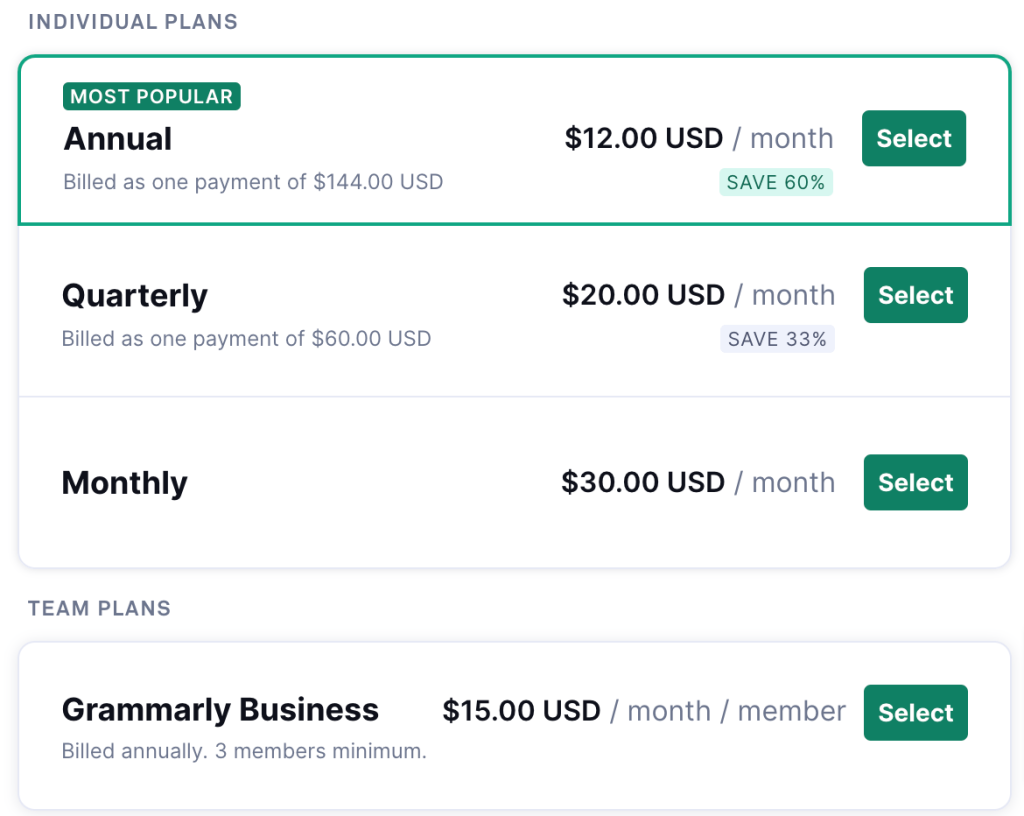 As you can see in the pictures, you can click a plan based on the number of users you will need and scroll below to the next step.
Step 4: Enter your information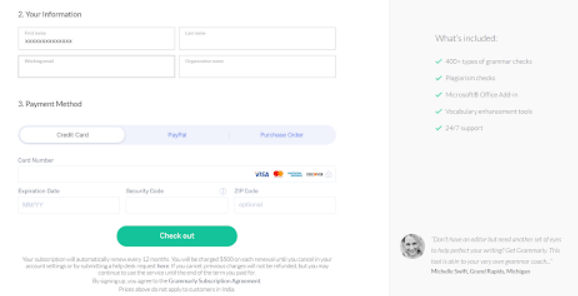 When you scroll down, you will get have to fill in your information to help create your account successfully. Enter your first and last name along with your valid email id and also the name of your organization. If you are an existing user, your first and last name will be filled in the blocks automatically.
Step 5: Payment
Your last step before you get started would be the billing process. You can choose two methods of payment, mainly your credit or debit card, or you can pay through PayPal. The card option requires you to enter the necessary details, as shown in the image, and then click the checkout button at the bottom of the page.
You can choose to pay through PayPal as well. When you click on the PayPal option, you will be directed to the app where you can make your payment.
The third option gives you access to request your purchase order, and the sales team will then follow up with you for the same.
Key Features Of Grammarly:
Here we have listed the key features of Grammarly. So without getting late let's have a look.
Rewrite focused and clear sentences
Word choice
Tone adjustment
Detect plagiarism
Formality level
Style guide
You can get an additional advanced suggestion
Snippets
Grammarly Free Vs Premium: Which One Choose?
Below we have given the comparison chart of Grammarly free vs Premium which helps you to choose the best one for you.
| | | |
| --- | --- | --- |
| Features | Grammarly Free | Grammarly Premium |
| Punctuation | ✅ | ✅ |
| Advanced Suggestions | ❌ | ✅ |
| Spelling Correction | ✅ | ✅ |
| Plagiarism Detector | ❌ | ✅ |
| Sentence Rephrase | ✅ | ✅ |
| Word Choice | ❌ | ✅ |
| Grammar | ✅ | ✅ |
| Tone Adjustment | ❌ | ✅ |
| Fluency | ❌ | ✅ |
How to Get Advantage from Student Discounts?
I have gone through some of the ways in which Grammarly Premium helps you to fix grammatical mistakes and writing skills. With Grammarly, you can detect plagiarism for academic projects, essays, and emails. You need to paste your essay and simply click on scan to detect plagiarism. Then you will check your essay on another similar article and highlights the sentence which is accidental plagiarism.
This plagiarism checker is a handy feature if you desire to assign your source. You can use it to detect the article or essay that writers submit to you for publishing on the site.
Is Subscribing Grammarly Premium Worth It?
Using Grammarly's free version, you can easily avoid grammatical and spelling mistakes, but Grammarly's premium version can do a lot more. The premium subscription helps you to create a full article in any tone that you want to write. You can easily set your target for your writing, such as which type of tone you want to write or for which audiences you are writing, and so on.
The premium subscription gives you suggestions to rephrase your sentences so that they can be more informative and formal, according to the targeted audiences. Undoubtedly, Grammarly's premium version is worth your every single money.
Pros & Cons Of Grammarly:
Below we have given the pros & cons of Grammarly that you should know before using it. So without any hassle let's have a look.
Pros:
Offers high-accuracy data
Offers free version with basic features
Detect the plagiarism
Easy to use its dashboard
Easily detect the spelling and punctuation
24*7 dedicated customer support
Customization
Cons:
There is no offline editing option
Its free version has limited features
Related Read:
Conclusion: Grammarly Student Discount (2023)
Grammarly students discount the best deal you can get anywhere to access Grammarly premiums. The student discounts save a lot of your money, especially when you choose a plan for more users.
I hope this article has helped you out in claiming the Grammarly students discount. You will enjoy every moment on Grammarly Premium hereafter. If you have any further queries, drop them down in our comment box and leave your valuable feedback.
Frequently Asked Questions:
Is Grammarly free for students?
Grammarly is free for all; however, the premium version has to be paid for. If you are a student, you can check out the link on our website to avail student discount.
Is the Grammarly free version enough for me?
The free version is suitable for basic day-to-day work purposes. If you are a professional or a college student, you must take the premium version as it is much more advanced and helpful.
Is Grammarly worth it for college students?
Grammarly is worth it for college students, especially if you are going to purchase an educational plan. It not only corrects and enhances your content but also acts as a learner to avoid the repetition of such mistakes.
Can I get a Grammarly premium for free?
The answer is a big NO; Grammarly premium cannot be accessed for free legally.
Is there better software than Grammarly?
With years of experience in writing, I must say no app even provides good competition to Grammarly. It is the best app worldwide in what it does.
Do I Need Grammarly Premium Plan?
Grammarly premium is a must for any individual, from a student to a working professional, and it helps you maintain a standard of writing and keeps your work tidy.
Does Grammarly have a Chrome extension?
Yes, you can access the Grammarly Chrome extension for free. You can use it daily for corrections while drafting emails as well as tying assignments.