GrooveFunnels is bringing you an enticing deal! This deal has led to the growing popularity that almost everyone in the digital spectrum is talking about it. Thus, we decided to bring you a GrooveFunnels review to help you determine whether the service is for you or not.
Let's be honest! You can find many sales funnel-building tools. There are Clickfunnels, Getresponse, Katra, and many more. For any online business to thrive, these have become indispensable. However, many experts and new users are bidding GrooveFunnels against these providers and it's worthwhile to check it out.
GrooveFunnels offers a wide range of features and their 'free subscription' plan has created a buzz. That's right! You can get lifetime free GrooveFunnels if you're right on time! The offer was brought up to help their business partners and other online businesses. It's not a trial or something limited that will charge you eventually, it's truly free with a wide array of features. Therefore, you can access it almost as if it was a trial version for a lifetime.
However, before you rush to get it, you should find out whether the service is for you or not. With that, let's roll:
About GrooveFunnels:
If you've heard of Groovekart, then this is the brainchild of the same company. You might know Groovepay, GrooveAds, and many other Groove Apps available in the market. It started as a competitor against Shopify but lost to it. Nobody knows the reason but it doesn't work well for the credibility of the company.

It Initially started as Grooveapps, with a wide assortment of various applications provided by the company. Over time, it was changed to GrooveFunnels once the creators found a perfect name for the platform. So, the real question is, what is it?
GrooveFunnels is a suite (aka collection of apps) that brings you a wide array of marketing and sales funnels for online endeavors. It assists you in growing your business in the digital world. The company claims to provide you with all the essential tools and resources required for the job.
They bring you a wide range of apps in the collection like GrooveAffiliate, GrooveDesk, GrooveBlog, GrooveSurvey, and much more. You can create your website from scratch and use the resources to expand it online. It seems to be quite a compelling choice, especially for those who want to start their business online. However, they might lack the budget.
So if you lack the budget, it already looks like a great deal as it is free for a lifetime and brings you all the vital tools necessary to thrive.
Looking Inside The Suite – GrooveFunnels Review
If you look at the suite, it seems to offer way too much with lifetime access. The real question is if all of it is worth getting or if they will turn into something you will barely use, if ever. Therefore, we are going to highlight some of the essential apps and their functions. It will help you determine whether the 'free deal' is worth it or not:
1. GrooveSell
Right off the bat, you get a remarkable sales and affiliate platform to build a tangible e-commerce business. You can sell digital products, services, and much more. Groovesell allows you to create pages for the products and modify them. You can add a checkout page that is common for e-commerce platforms.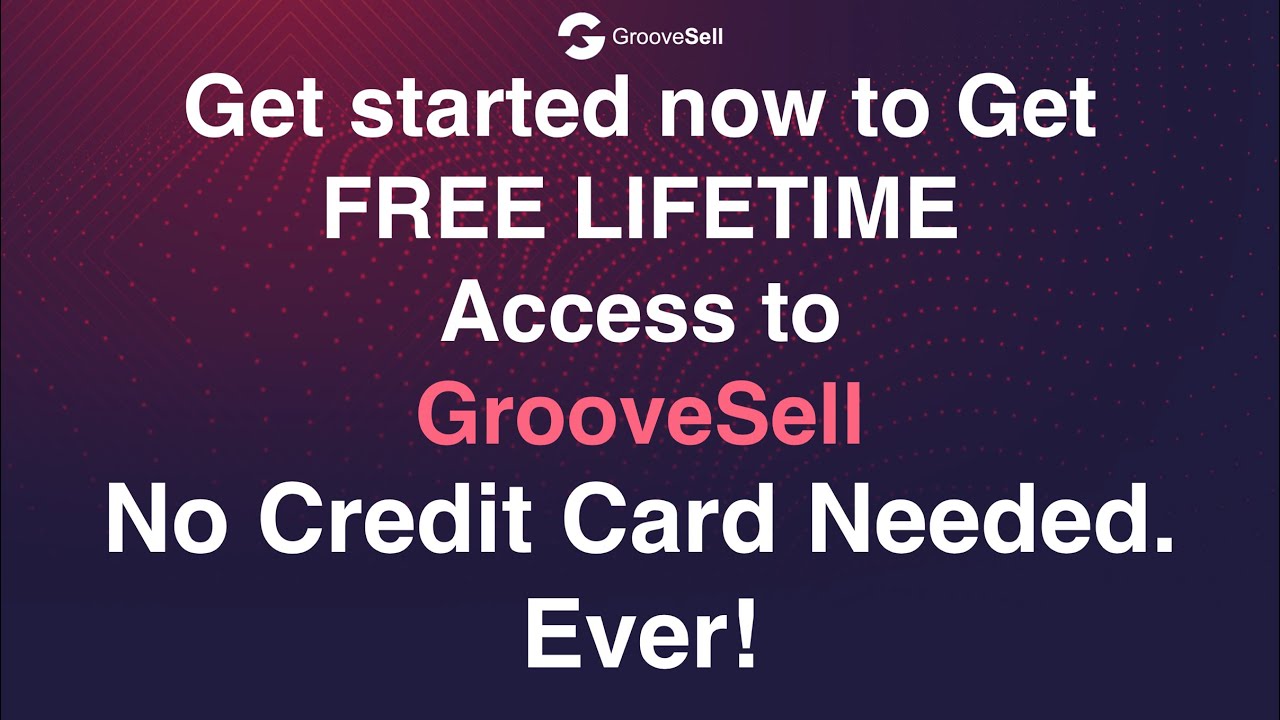 More importantly, It enables you to upsell, down sells, and order bumps.  If you seek, you can easily create an affiliate program for your products and better digital marketing. Additionally, you get Clickbank to ensure that your service or product gets the right online exposure.
Overall, it is a handy tool for anyone from a software developer to an online speaker (coach, consultant, etc.) who seeks to sell their product on the digital landscape.
2. GrooveMail Email Marketing Tool
If you use or have learned about auto-responders for email, that's what GrooveMail brings you. MailChimp, Infusionsoft, and many other similar tools are identical to it. Thus, it enables you to automate sending regular mails and even produce automatic follow-ups. In short, you get AI integration for digital pitching and communications.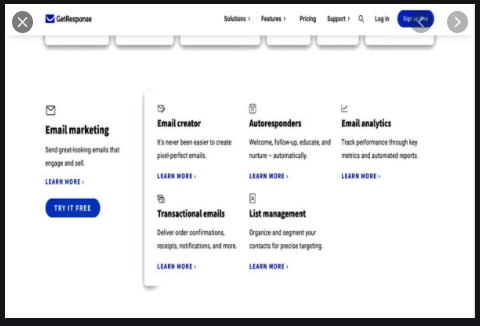 Many successful online businesses utilize these tactics to thrive. It enables you to also have behavior-based email marketing to ensure you are getting the right leads. You can tag people or even use it to provide text messages to those who attempt to contact, you or those you're attempting to reach out to. Thus, it saves the requirement to hire a person for the job of cold emails and such.
More importantly, you can send email prompts for marketing, as well. Finally, you have an extensive database to add up to 25,000 contacts for free. After that, you might have to pay to expand the contact list. In short, it is an effective email marketing tool.
3. GrooveAffiliate – A GrooveFunnels Affiliate Tool
This isn't a GrooveFunnels affiliate program to promote and use GrooveFunnels. It is another platform that brings you a wide range of products available in the market and over the digital platform. You can use these and affiliate with the dealers to promote this fantastic range of products.
More importantly, it comes with a complete set of Affiliate tools. You get all the proper measures for tracking the actions, clicks, and much more. It enables you to see how much amount you get and refunds initiated. Therefore, you won't have to worry about anyone cheating you.
For less tech-savvy individuals, it is quite easy to use and you can learn to operate it quickly. There aren't any transaction fees or commissions which GrooveAffiliate takes. Hence, you get a clear-cut commission and profits.
4. GroovePages – For Landing Pages And Sales Funnels
Groovepages works as a landing page builder and also enables you to build funnels. The app is easy to use with drag-and-drop options that will assist you in website creation. There is no need for you to learn coding or website development to learn how to use GroovePages. If you've used Clickfunnels, which is more well-known, you will find that Groovepages is one of the best options available.
There is a wide range of features and specifications that makes it a better choice. You have VUE.JS utility to ensure high-speed building. It is compatible with HTML building, especially to incorporate SEO strategies.
Today's world requires you to have fast and responsive mobile websites and GrooveFunnels brings you exactly that to ensure you rank better on Google SERPs. For website hosting, you get Amazon servers. Overall, it remains quite an invaluable asset to grow your online business.
5. GrooveMember
Content is the king of any digital marketing tactics. GrooveMember brings you a robust content management system. Thus, you can manage your content, digital products and services, and much more. With the help of Groovemember, you can sell your digital and physical products for free or device to turn it into online marketing, even affiliate marketing to boost your business.
Once again, you get the ease of using the drag-and-drop button with a wide range of themes for customization. You can create videos and other similar content to increase the time spent on your platform to increase the conversion rate of conversion. These are available for download if you seek them.
It discards the need for any third-party affiliate platform. Thus, you will have a compelling choice and everything you need for CMS.
6. GrooveVideo – A Groove Digital For Videos and Live Webinars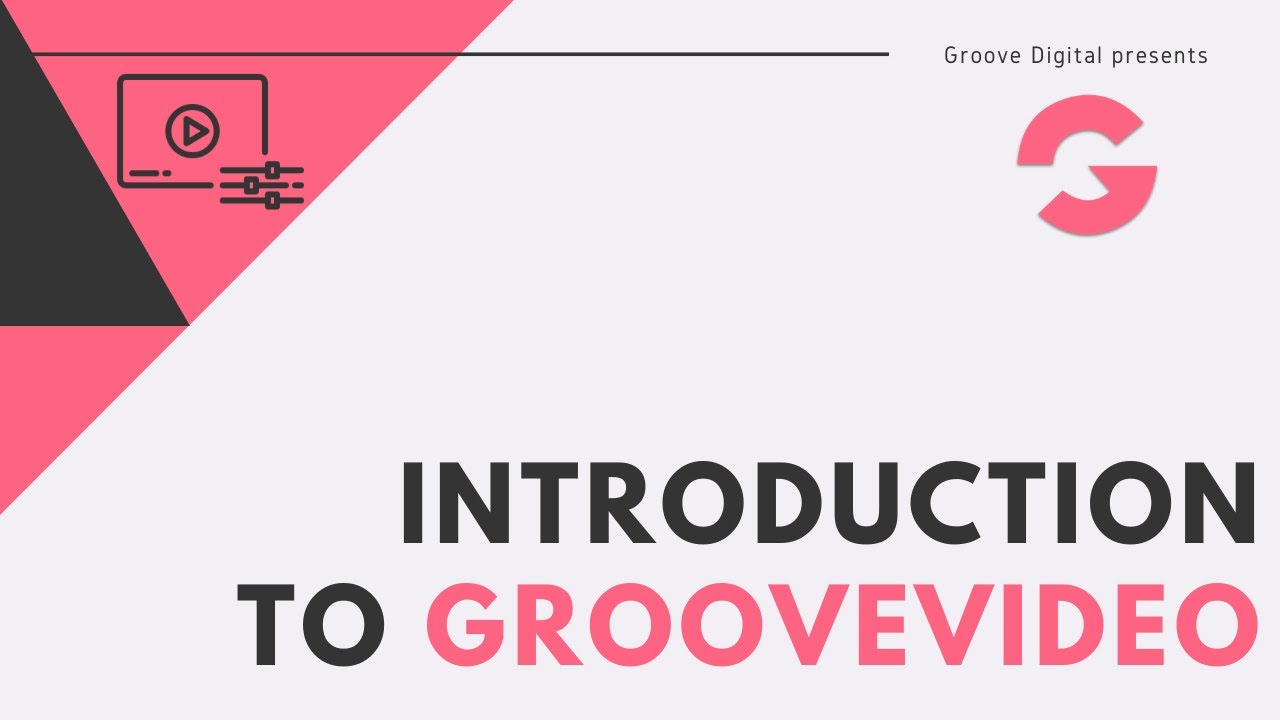 Once again, you can compare GrooveVideo to popular apps like Vimeo. It allows you to upload videos and host them. More importantly, you get features like access to analytics to see how well it fares. You can customize thumbnails and even add split tests for the videos. It works in sync with other GrooveFunnels digital marketing tools.
Other Apps And Features:
GrooveBlog enables you to customize and create blogs for writing content. GrooveDesk acts as a full-fledged management platform. GrooveSurvey is great for conducting online marketing research. Many other brilliant choices like GrooveCalendar and GrooveQuiz add to convenience and research.
Overall, if you learn and expand about each tool, you will find them to be quite viable with the free plan.
GrooveFunnels Review: Pros & Cons 
Below we have given some pros & cons of GrooveFunnels, lets have a look.
Pros:
Easy-to-use interface
Reliable and robust software technology
Offer drag-and-drop visual website builder
Impressive customer support team
Smooth and easy navigation
All-in-one software platform
Offers lifetime deal
Get upto 40% commission when you join an affiliate program
Cons:
It has many pre-launch features
A little bit expensive for the beginners
Related Read:
Final Words: GrooveFunnels Review (2023)
Overall, it seems quite a well-versed set of tools. You can use funnel builder and build landing pages through page builder or GroovePage Pro. It enables you to add shopping carts and get high-converting sales funnels. As a powerful sales and affiliate tool, it is quite a brilliant choice to get access to.
We find that anything that brings you free tools to establish a robust marketing platform is worth investing in. With a free GrooveFunnels Account, you get a lot on your plate for the base plan. If you find it worth your time, there is a silver plan or even a platinum lifetime to access features like GroovePages pro and other GrooveFunnels bonuses. However, these are not indispensable.
FAQs GrooveFunnels Review:
Is GrooveFunnels Legit?
Yes, it is very much legit and available for you to download and use. There's a free lifetime membership available, as well.
How Much Is GrooveFunnels?
Well, it offers things like lifetime free membership. So, we can't explicitly state how much it cost as the price might change. After all, it's still in Beta. GrooveFunnels Pricing might change. You can check out their membership sites for monthly payments and other membership details like GrooveFunnels Platinum.
What Is GrooveFunnel?
As you can read above, it is a complete collection or suite of digital marketing tools. It is an invaluable tool for business owners.
What Does Click Funnel Do?
It also works as a digital marketing tool to ensure that you get a focused digital marketing tool based around pay per click module. However, it is more established than GrooveFunnels at the given moment.
Do they offer free SSL?
Yes, they offer free SSL if you sync with a free Cloudflare account.
Does GrooveFunnels provide hosting?
If you sign up with a GrooveFunnels account you will get free hosting so that you can host your website for free.