Elementor vs Divi is a debate that has been going on for quite some time. WordPress is useful for people who want to create an interactive web page. The two web creation tools are very popular among developers. They are the recognisable web page designers. These are the relevant options available to users who want results. In this guide, we will try to understand what separates these two services.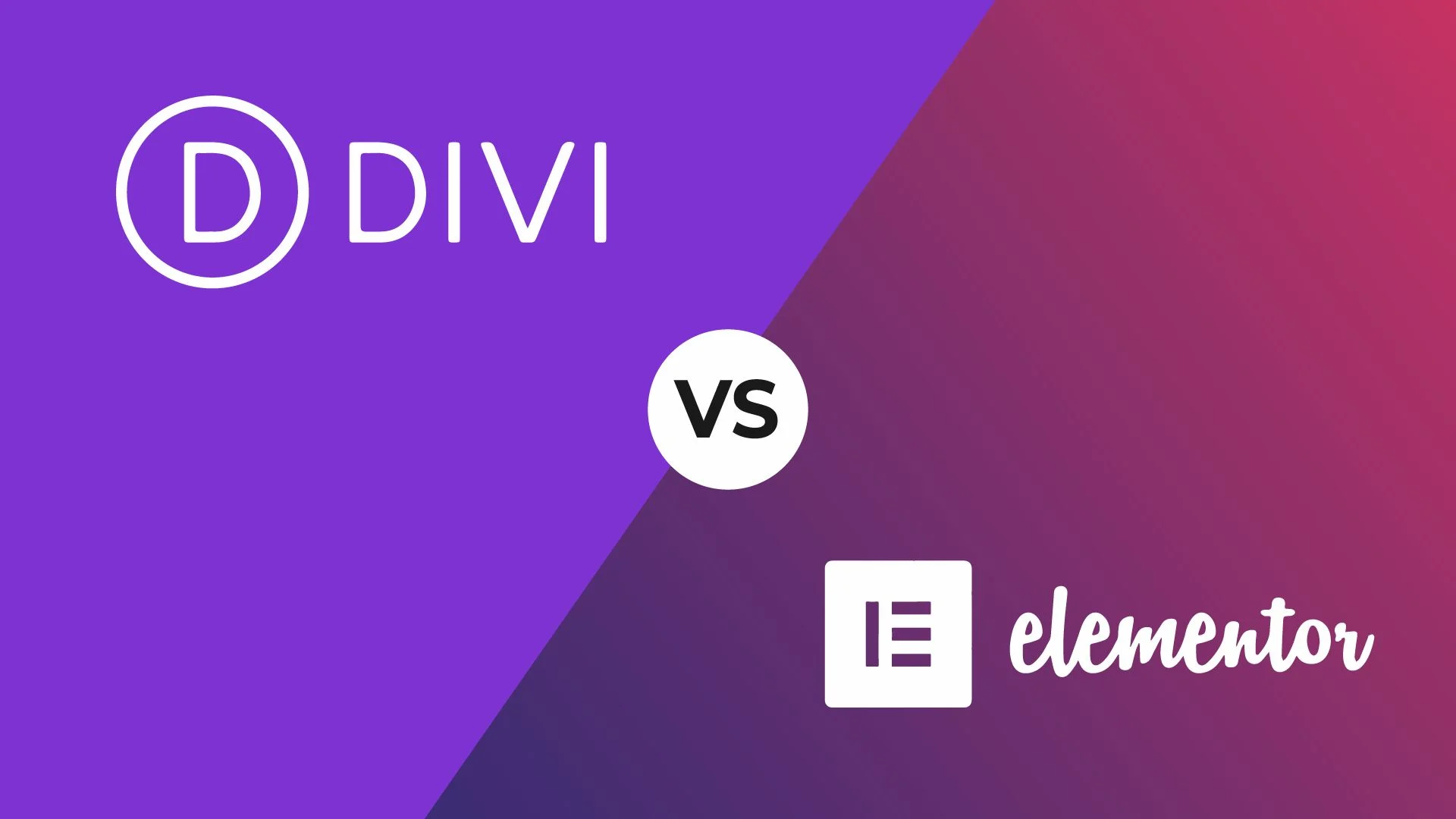 We all want the best performance for our websites. Many people would prefer to get the best value for money.
Why Get a WordPress Builder?
Many people create sites using WordPress. A few serious developers invest in a builder tool. These services help you to develop responsive and breathtaking websites. You can customize the look from head to toe for the visitors. It allows you to display a professional look. As a business owner, it is crucial to have a website these days. A premium building tool will make the task simple and reduce your long term costs. Many people hire professional web developers who charge you humongous amounts. It is often very easy to utilize a WordPress builder to support the site. 
Factors to Consider Find the Best Theme Builder:
Elementor and Divi are both unique services with the same purpose. It can be quite difficult to know which one is perfect for you. Let's take a look at the factors which will help us find the best option.
Templates and Designs

Builder options

Ease of use

Increase in reach

E-commerce

Integrations
Elementor vs Divi – Comparison
In this section, we are going to do a head to head comparison of these services. Let's improve the look and reach of your site –
1. Templates and Designs
Elementor and Divi cover different aspects of your creative tools. Elementor is known to offer its customers with over 300+ template options. You also get access to a theme builder tool with Elementor. It drastically helps you to work on the overall website design. Users get to start from scratch. The platform is quite suitable for web developers as well as newbies. There are different widgets available to improve the viewer's experience.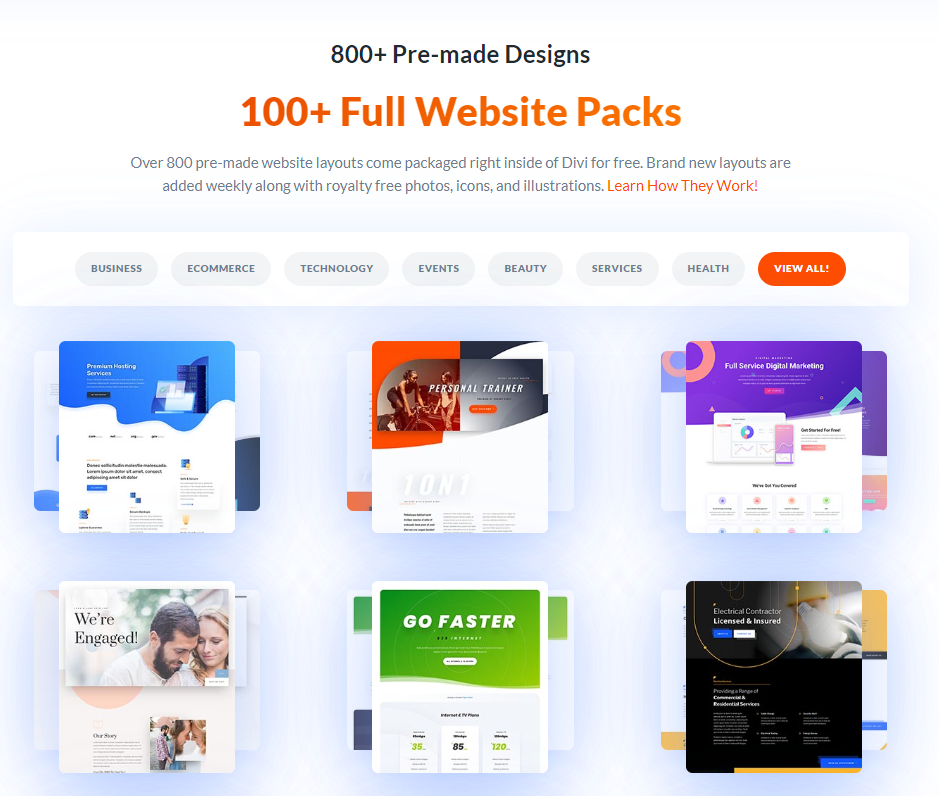 Divi, on the other hand, offers 40+ fully functional website modules. There are over 800+ website designs available on their platform. Users also get access to 100+ full website packs. These cover different genres of online businesses and sites. You also get high customization of freedom to make it yours. The responsive edit style lets you change texts, colors, and transitions. Users also get to work on coding for better development by professionals. 
2. Builder Options
The freedom to be unique is a must for any website builder. The Elementor site offers users with a premium builder tool. The simplification of the editing process will help you get the job done quickly. The builder menu has options like workflow manager, widgets, selection tools, font and styling options. Elementor is also known to support CSS features. There are multiple hotkeys available to make the web development process efficient. The style copy feature helps you duplicate the same theme from one page to another. 

The Divi builder tool brings an effective sidebar to your help. Users can completely customize everything or start from scratch. There is complete design control over every aspect like CSS, widgets, transmissions, pictures and borders. You can work on the animation styles as well as the coding elements. It comes with minute editing features like filters and drops shadows for images. They offer you access to global colours and premium stock images.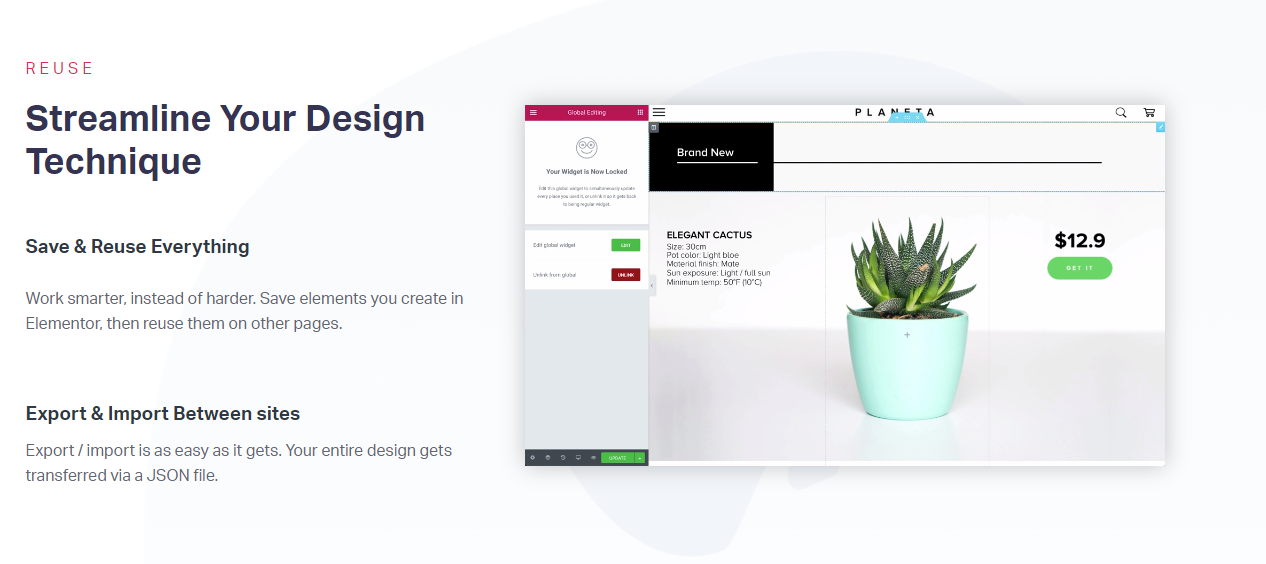 3. Ease of use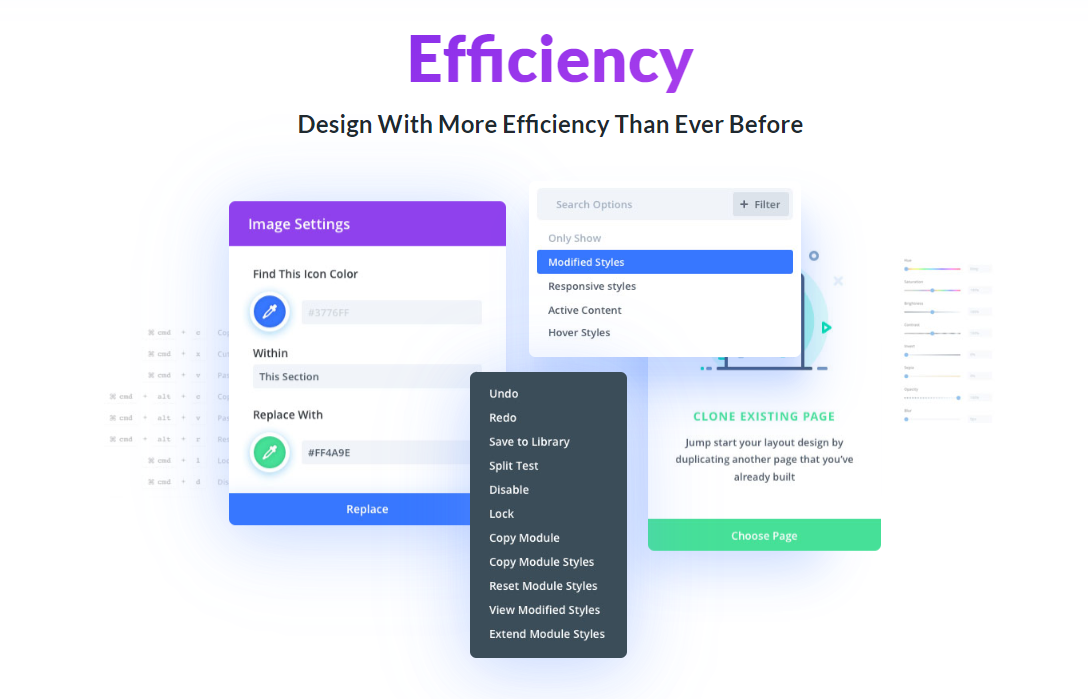 We all want to have a service that is easy to use and understand. Both Elementor and Divi bring WYSIWYG features to the table. It helps users to easily see how their actions will improve the look of the site. They both also have a drag and drop feature. You can add elements directly from the sidebar. In the ease of access department, they are quite close. Divi ends up winning this section because of the focus on efficient application. Users get to ensure that the site is easy to create and can see completion within a few days. Divi has many shortcuts also available for rapid development. 
4. Increase in reach
As website owners, we all want to have the highest reach and viewership. They are both effective platforms to work on your online product placement. Elementor has specific marketing features. It claims to be your all in one service which has a lot of options available in one place. They are known to bring a boost to the marketing content with visual appeal. It is also a great tool to increase conversions. 
Many people connect their sites with social media. Users can create popups, landing pages, and integrate well. It will drastically improve the call to action. Divi also offers specific marketing tools to their customers. It is focussing on e-commerce website owners and lead generations. 
You can create a pricing table for your products on the sale. A unique feature is the split testing service. It enables users to compare two products with valid data-driven results. It can help you give authentic results to the viewers. You can also add newsletter subscriptions to get more viewers every day. 
5. E-commerce
E-commerce is a must for many online businesses. Any owner who has a store will want e-commerce integration with the builder. Everyone is in luck because both platforms support WooCommerce. It is a popular WordPress plugin for online stores. The Elementor and Divi WooCommerce builders are however unique in their features.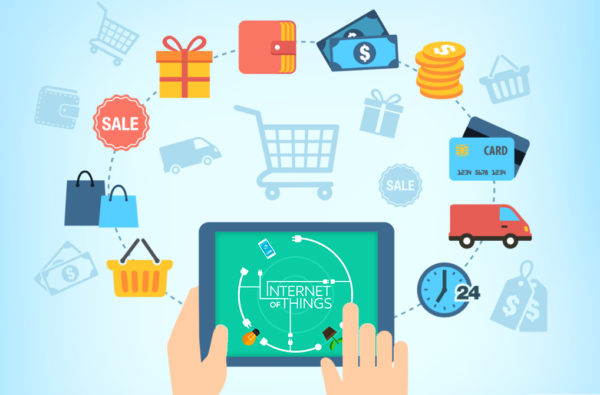 Elementor helps users to create amazing product pages with a focus on design. Divi, on the other hand, enables you to make purchase pages to improve sales numbers. You can create appealing options with both these web builder tools. 
6. Integrations
A website is not a single entity but instead a combination of multiple tools and features. A little bit of integration is necessary for smooth functioning. Both Elementor and Divi help you to integrate with external sources. The Elementor service has multiple integration options. You can connect with marketing tools like Mailchimp and ConvertKit.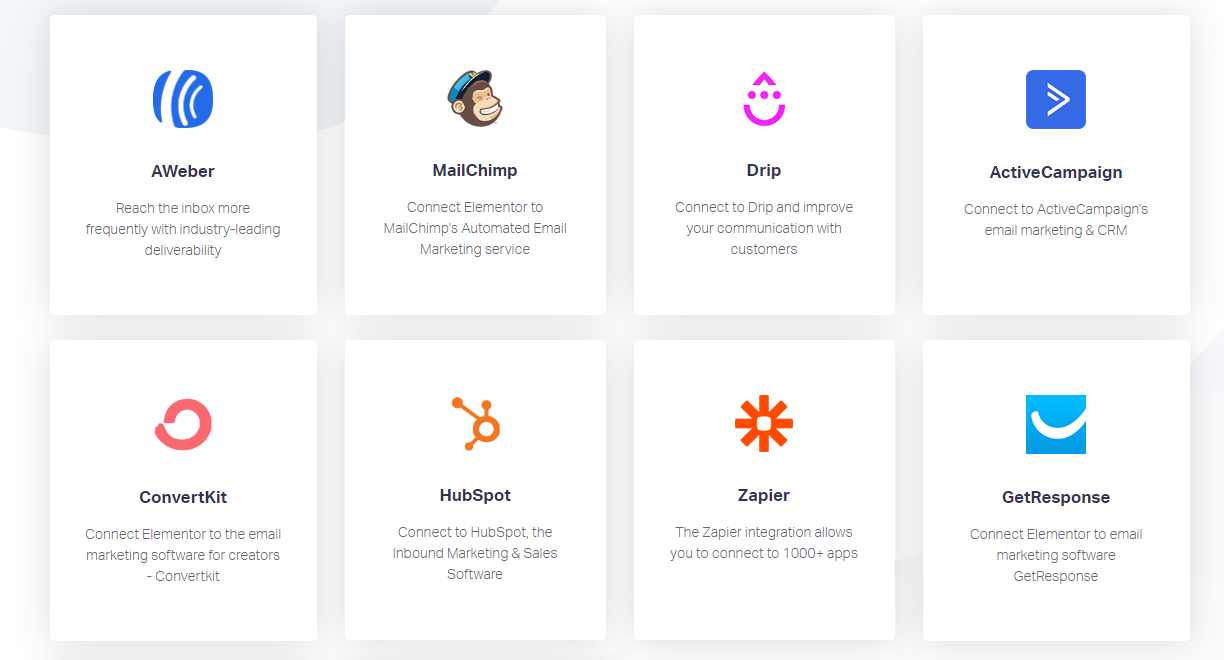 It also works with Facebook, Slack, Youtube, among others. The platform also supports the third party add ons on your site. Divi, on the other hand, supports marketing and social media tools. 
7. Pricing
The Elementor platform is available in a freemium and premium subscription model. Users can try their platform for free but pay for accessing the features. 
Price – starts from $49 to $199 per year.  
Divi is available for a lifetime or yearly subscription to all the customers. There is no free subscription for the model. There is a Divi builder demo available for new users to witness its features. 
Price – $89 per year or $249 for a lifetime.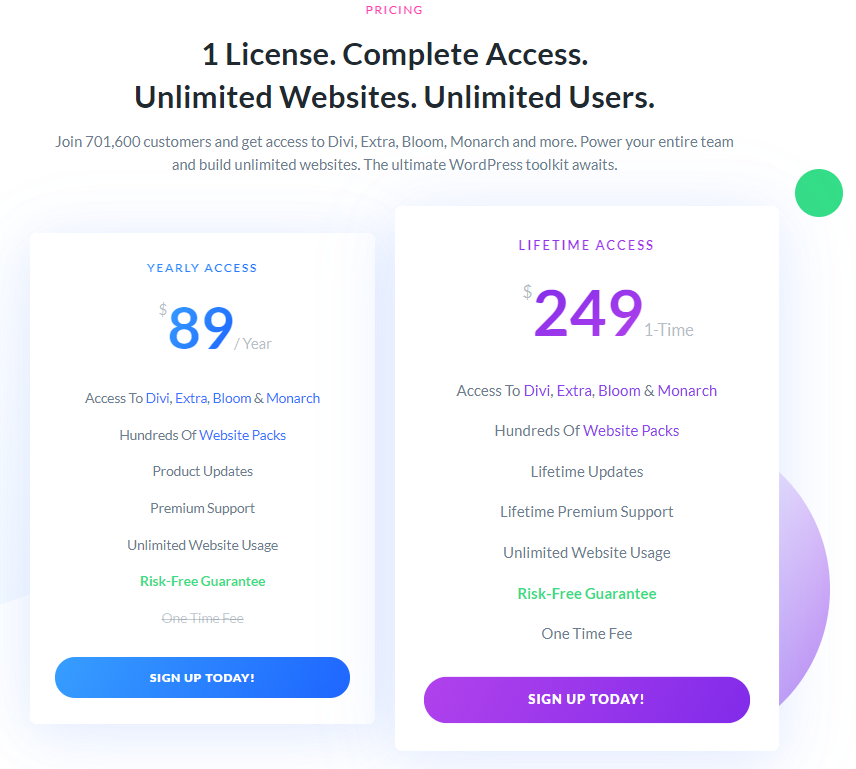 It is important to note that Divi also comes with three other services. Elegant themes offer their Extra, Bloom, and Monarch tools in one package with Divi. 
Elementor vs Divi – Which one is Right for You?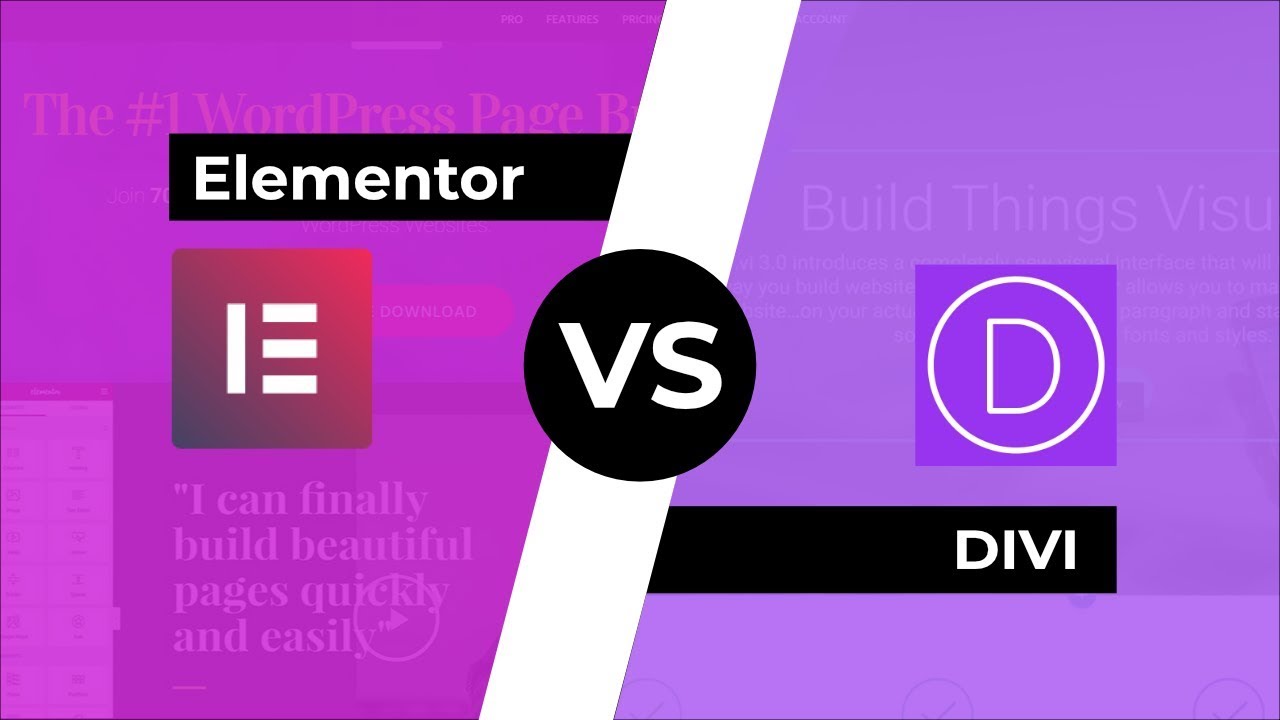 We recommend the Elementor tool for new users who want the builder for personal endeavors. You can get an inexpensive web developer for a site in their product. Divi, on the other hand, is perfect for professional website enthusiasts and freelance developers. It gives you the freedom to code and make sites with ease using pre-existing options.
Conclusion:
Elementor and Divi are both amazing products for your needs. Through this guide, we hope to answer all your questions. Now you can find the one which suits your requirements. Have a great web building experience.