Want to know which are the best Free Keyword Research Tools in the market? If so, then you have the right blog post to get all your answers.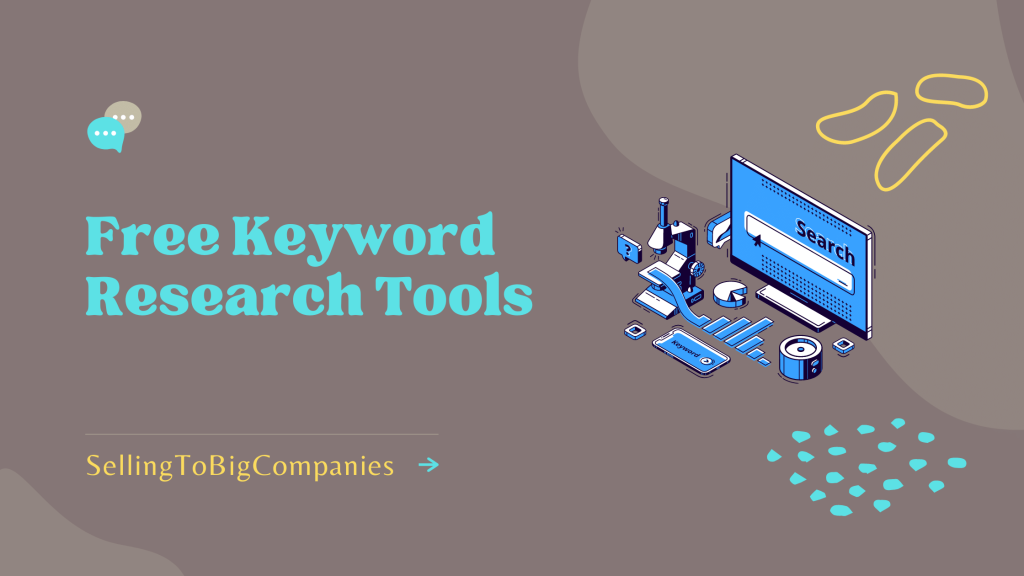 The keyword research tool gives you access to insight into how often actual words are searched and how these searches change over time.
Here in this post, we have listed some Best Free Keyword Research tools. So, without getting late, let's dive into it.
List Of 8 Free Keyword Research Tools Of 2023
In this section, we have listed the top Free Keyword Research Tools. So, without getting late, let's get inside into it.
Ahrefs Keyword 
Semrush Keyword Tool
Moz Keyword Searcher
Word Tracker Scout
Serpstat
Spyfu 
Ubersuggest
Google Keyword Planner
1. Ahrefs:
Ahrefs Keyword is the top-notch free tool that Ahrefs provide. You have to enter any phrase or targeted keyword, and it will take out a hundred top keyword concepts from its database over billions of keywords from more than 170 countries. With the help of a keyword research tool, you can identify long-tail keywords, target low-competitive phrases, and isolate your search using a search engine or geographical location.
Ahrefs Keyword is a valuable and efficient free tool that gives you access to endless searches without creating an account, but it doesn't allow you to download the result. In addition to Keyword Generator, it pulls from YouTube, Google, Bing, and Amazon tools.
2. Semrush Keyword Tool:
Semrush offers several free tools, and its Keyword magic tool is one of the best. To access the free tool, create an account on Semrush and skip the trial. This keyword magic tool gives you access to more than 20 billion based on over 120 geographical databases.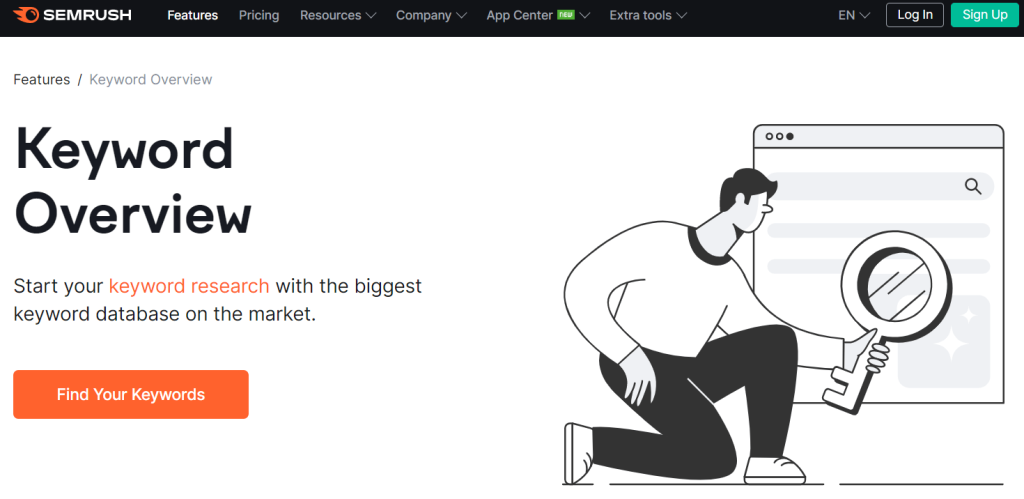 Its Free Report Includes:
Monthly search volume
Keyword Difficulty (how difficult to rank on Google in the top 20)
Competitive Density (competition based on paid advertising)
The Keyword Magic tool allows you to sort keywords into specific topic subgroups, apply filters to expand or narrow your search, and swiftly export your findings. This free account gives you access to 10 searches per day with all the supporting tools offered by Semrush.
3. Moz Keyword Searcher:
Moz Keyword Explorer is well laid and attractive keyword research tool. This tool can get organic difficulty, monthly volume, CTR (Click Through Rate), and priority score for every search term. It also delivers a long list of keyword suggestions for every term with monthly search relevancy and volume.
It also includes SERP analysis with free search results that gives you 10 specific pages which rank your targeted keyword. Now you can see the title, page authority, URL, number of backlinks, and domain authority to download on a spreadsheet.
Moz offers excellent service, and its free account limit is 10 queries per month.
4. Word Tracker Scout:
WordTracker Scout is the best keyword research tool that helps you find your competitors' exact keywords. It is a free browser extension that changes every webpage you have visited into a treasure of keyword ideas. Now you can create a list of keywords from any webpage within a few clicks.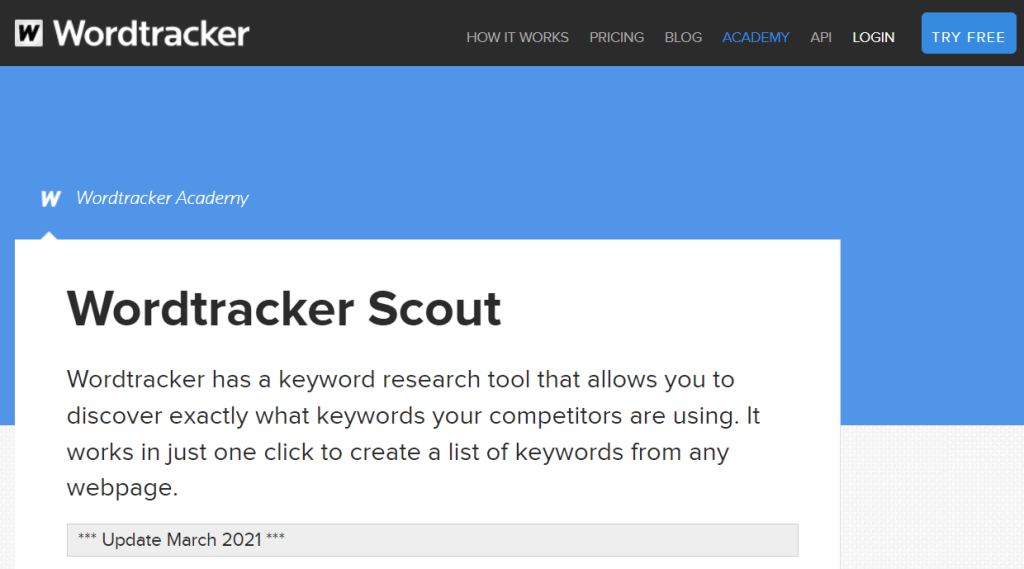 WordTracker Scout helps you get a better understanding of your customer and marketers. This app is well-designed to look at any social media channel, website, and customer forum to pull out the most relevant keywords. You can also spot keywords that the page is not directly targeted to and better than those that are aiming to rank.
5. Serpstat:
Serpstat is the best SEO keyword research tool that picks the right keyword for your audience. Its keyword suggestion tool helps you to discover the correct SERP keyword to get your ads and content in front of the right audiences. It has the most significant global database of keywords and website keyword suggestions for Yandex and Google search engines. There are more than 6 billion keywords that your audience is searching and looking for.
With Serpstat, you can discover what the audience is finding and analyze the most profitable keyword for advertising and SEO with the help of a keyword analysis tool. It is easy to use report that shows keyword difficulty, search volume, ranking page, and many more. Serpstat offers a specialized tool for different types of searches.
6. SpyFu:
SpyFu is one of the best keyword research tools in the market that analyze your competitor's website and Ads campaign to show how they are performing, for which keywords they are ranking, and many more. If someone wants to go far off the information displayed on the dashboard, you can request the comprehensive PDF report.
With Spyfu's free version, you can get unlimited searches, but it provides you with limited data. To get a complete list of your competitor's data and keywords, you can upgrade to the premium plan.
7. Ubersguggest:
Ubersuggest offers you plenty of instructions and guidance with its free version. As you enter a search term, it shows the SEO difficulty, paid difficulty, CPC, and search volume. It also recognizes the number of backlinks that you require to rank your keyword on the top page of Google. As you go down, you can see the list of page content ideas and keyword ideas.
The list of page content concepts shows associated blog titles. You can also get the data on the number of people who click and share every blog. You can also deliver most of your data reports to CSV to sort and save. You can also get a chrome extension to get the data on the SERP. 
8. Google Keyword Planner:
If you want to do a PPC keyword research tool then Google Keyword Planner is the best option for you. It is free of cost which means you don't need to pay a single penny. It has two main features one is in-depth research on the search volume and the other is exploratory keyword research. It also helps inform your organic strategy to save on PPC costs.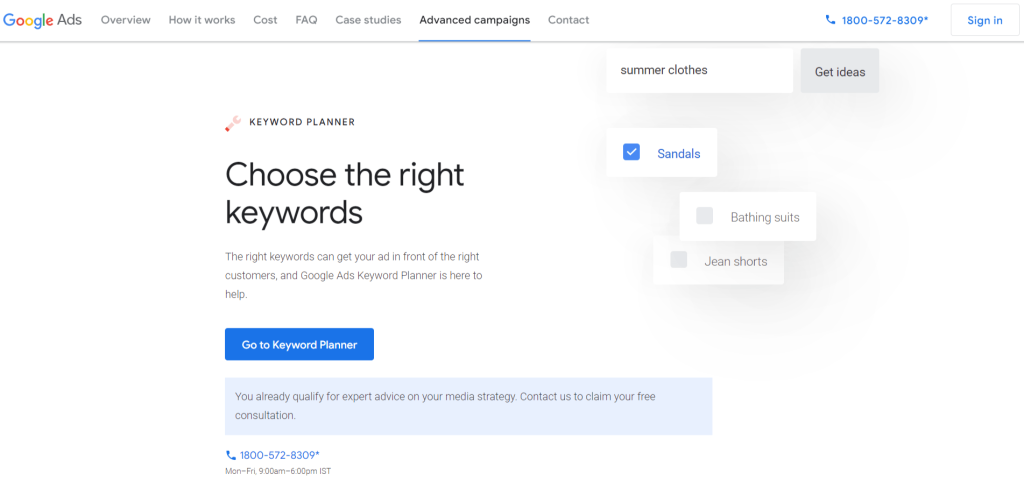 Its keyword idea feature is very similar to many of the tools in this list. You need to seed the term and it starts generating keyword ideas, with details like monthly search volume, ad impression share, competition, bid ranges, and change over time.
Related Read:
Conclusion: Free Keyword Research Tools (2023)
I hope this article will help you choose the best keyword research tool we have listed when you use these keyword research tools for your business, and you will definitely produce results.
Still, if you have any queries, you can comment on your doubts or questions in the comment section below.