Freebie tools can guide in product research to a certain extent. But with the millions of sellers on the online platforms, chasing your ambitions and getting the incomes becomes a challenge. For finding better opportunities, sourcing products, and winning the competitions, you have to rely on advanced tools that will deliver cutting edge performance.
They will not be a time-consuming entity like the traditional tools and manual processes. Besides, they will also give you the depth of the information for deciding on the business. The product research tools will make your job easier and increase the chances of seeing a better fortune. These tools will help you locate the profitable niches, conduct keyword research, and offer with the comparative insights.
Today in this article, we will discuss the current market giants Helium 10 and Jungle Scout.
Helium 10 vs Jungle Scout: Overview
Helium 10
Helium 10, the Amazon software helps Amazon FBA sellers. The software holds many tools for finding high ranking keywords, spying on competitors, identifying the trends, and optimizing the product listing. It has built its reputation in the form of the product Suite over time. It comes with the tools that help the sellers on Amazon to beat out the competitors. They have a Chrome extension with the free plan. You can also go ahead with the booster plans that will extend the email automation tool. The professional-level training videos will guide you appropriately for using it. The tool gives your decision about the value of a product by comparing business goals with the offers of the product.
Jungle Scout: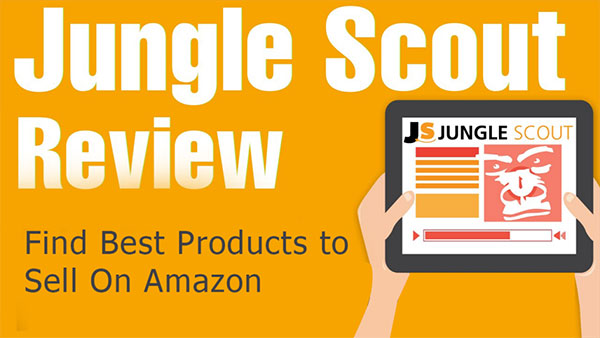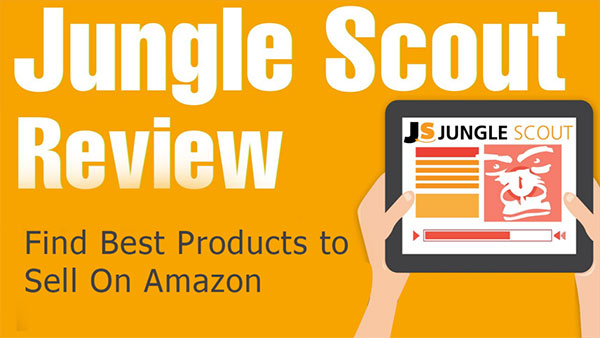 Jungle Scout, the tool explicitly designed for Amazon sellers is becoming one of the top rankings in terms of market research capabilities. So, the tool is beneficial for people looking forward towards important products, adding private levels, and reselling. It considers factors like reviews count, the rank of the best seller and other options for giving the right number of estimated sales. It has two versions -the web app while the other is Chrome Extension. The features allow you to launch, build, and grow the Amazon business. For using it properly, you can also use the additional filters that allow sorting to the database. When it comes to the Amazon FBA business, this tool will give you a range of offers.
Helium 10 vs. Jungle Scout: Features
Features in common:
Identical product and keyword research tools. Helium 10 has a bunch of tools like Black Box, Cerebro, and Frankenstein. Jungle Scout uses straightforward versions like Product Database and Niche Hunter. Options for getting estimates about sales volume, PPC bids, profitability, competitor inventory levels, keyword data, product tracking, and review performance. 
Chrome extension allows evaluating a listing and other opportunities.
Exclusive features of only Helium 10:
Competitor Keyword Spy – allows see the ranking of competitors for organically and via PPC campaigns.
Refund Genie – it assists in identifying Amazon's errors and assisting the seller in getting money back.
Exclusive features of only Jungle Scout:
Supplier Database – Finds and verified suppliers and keeps spying the competition. It gives instant access to a dashboard. 
Giveaway Platform – it facilitates giveaways and other launch strategies for ensuring the success of your team.
Helium 10 Vs Jungle Scout: Accuracy
Helium 10:
Usually, the reports suggest that Helium 10 comes with a margin error of approximately 26%. In that 26%, there are chances of 8.67 % that a product which fails, 8.67 % that the product only sells half of what Helium 10 says, and 8.67 % chance that it will sell three-quarters of the entire estimation. Therefore, the overall 74% is only left as a chance of selling the estimated product. In some way, there are risks involved in using the tool.
Jungle Scout:
The estimated margin of error for Jungle Scout is 15.9%. there will be a chance of 5.3 % that the product will fail. 5.3% chances are there that the product will sell half and around 5.3% that the product will sell three-quarters of the entire number of items. 
Helium 10 Vs Jungle Scout: Pros & Cons
Helium 10
PROS:
Chrome extension is included in the pricing that offers a free plan with many tools.

The plans like Frankenstein (Amazon Keyword Processor), as well as Scribbles (Amazon Keyword Listing Optimizer), are free for 30 days. Then it goes ahead with the Premium Plan.

Ease of setup and use 

High-quality support team
CONS:
It lacks a price and feedback management tool.

Lack of a mobile app.
Jungle Scout:
PROS:
It is a cheaper overall plan.

Ease of setup and use 

High-quality support team
CONS:
You will be required to pay extra for the Chrome extension.

Lack of a mobile app.
Integrations:
You must also go ahead with an evaluation of the ease of integration before choosing the tool. In this context we will compare both the tools for their integration through the Google Chrome extension however you have to make an additional payment for the convenience while using Jungle Scout.
Helium 10 offers 6 tools integrated-X Ray, ASIN Grabber, Profitability Calculator, Inventory Level, Review Downloader, and Listing Health Score.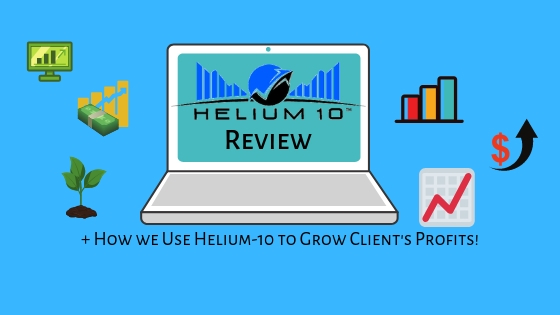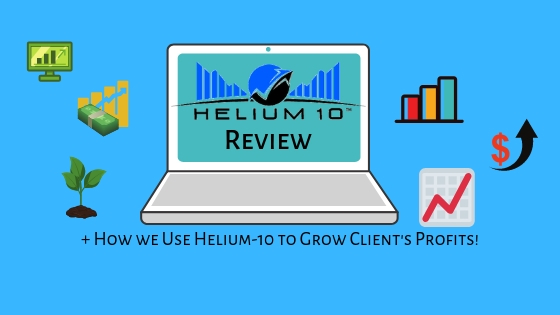 Jungle Scout offers 6 tools integrated-Opportunity Score, Product Database, Supplier Database, Product Tracker, AccuSales Estimates, and Keyword Scout.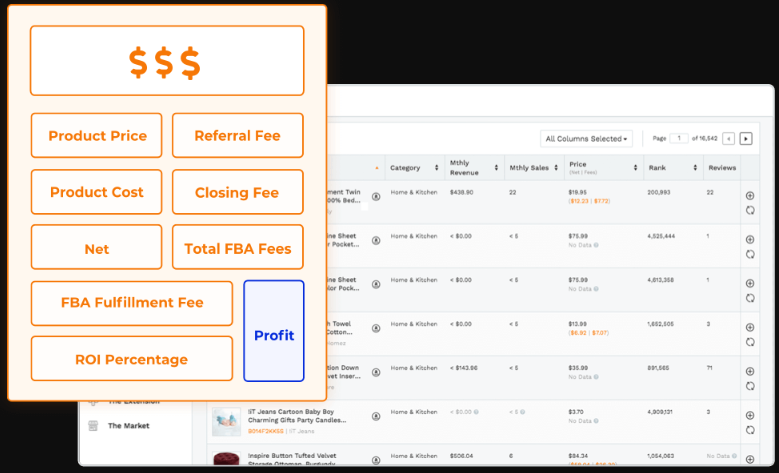 You can see that with both the software you can get seamless integration of the tools. However, some of them are quite limited in their plans.
With Helium 10, you will not get training resources like the extension package of Jungle Scout. 
Helium 10 vs Jungle Scout – Overall Review
If you are a serious Amazon seller, you can find a couple of helium 10 tools that are quite promising. Especially the Refund Genie is a popular one among the users for its huge lot of integration plans. Still, we can suggest that when it comes to having the integrated suite of the research and performance tools for the product, nothing can beat out Jungle Scout.
For evaluating the key areas, we have jotted down some points.
In terms of accuracy, product research tools are remarkable. Each competitor on the market has its algorithms for mining the data and making estimates. When independent plans are conducted, Jungle scout has always outperformed Helium 10. If you are wishing to make Sourcing decisions or figuring out what to do with the niche, then the best idea is to go with Jungle Scout. It will give you ideas about how close are the estimates to reality and the chances of success.
Again, when you want to make a decision based on the incomplete data, you won't require any tool for doing that range of research.
The Helium 10 usually comes with a load of features. We can admit that the line of features is quite impressive and effective in their implementation. But, sometimes it happens so that the features of helium 10 seem to be broken up into several independent segments that make it too complicated for the user.
Overall, Helium 10 comes with some high-end features that you will need. But, we can still recommend using Jungle scout as the primary tool when you are solving the task at a lower level.
When you are new to the arena of selling on Amazon, obviously Jungle scout will have convenient pricing over Helium 10. It is quite affordable and will give access to everything including the high-end features. But, if you want to access some of the exceptional features of Helium 10, you have to start with the more comprehensive plan. These plans are quite expensive and become challenging for startups and new sellers.
Conclusion:
Finally, we have reached the conclusion.  We do appreciate both the tools for the range of features and plans. The customer service team is also always ready to serve the customers with maximum effectiveness. You should judge the tool that will be fit for you. Your opinion will give beneficial outputs for you. It must have reliability in terms of keyword research, and product research. It will give you the sales estimates for product ideas.