Are you trying to improve your SEO approach and are seeking the Best Agency Rank Tracking Tools?
The key to increasing organic traffic is rank tracking. You can make better strategies and use better keywords if you know where your agency sits in the search engine results pages (SERPs).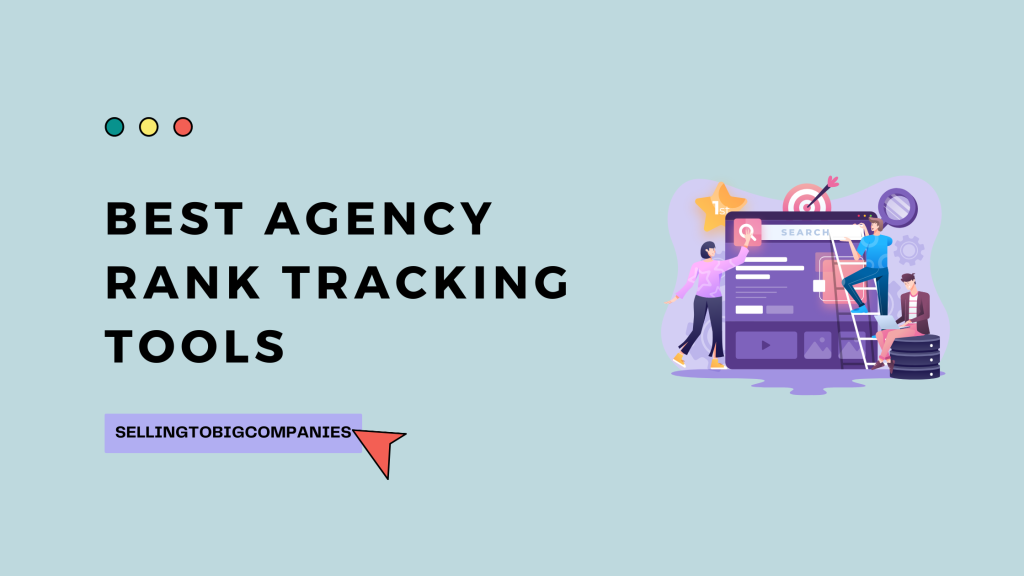 You can anticipate getting even higher rankings with search engines like Google and increasing traffic to your agency website.
Alternatively, if you run an SEO agency, you can utilize these tracking tools to provide your clients with insightful ranking statistics.
Here in this article, let's dive deeper into the Best Agency Rank Tracking Tools for Enhanced and profitable Marketing.
Top 9 Agency Rank Tracking Tools: In a Nutshell (2023)
| | | | |
| --- | --- | --- | --- |
| Best Agency Rank Tracking Tools | Best Application | Pricing | Reviews |
| 1. Semrush | Both large and small businesses mainly position tracking tool | Free to Paid | 4.7 |
| 2. Rank Tracker By SEO Powersuite | Provides unlimited data in any project | Free to Paid | 4.6 |
| 3. SERPWatcher by Mangools | Easily integrate clicks, impressions, CTR, and other data into any application or dashboard to stay on top of all crucial SEO metrics. | Free to Paid | 4.7 |
| 4. Ahrefs | Ahrefs is a full-featured SEO solution for enhancing website functionality and boosting search traffic. | Only Paid | 4.5 |
| 5. SE Ranking | The tracker from SE Ranking is a reliable and effective tool for monitoring agency rank. | Free To Paid | 4.7 |
| 6. Wincher Plugin | To track your keyword positions & monitor your SEO | Free To Paid | 4.8 |
| 7. Serpstat | All in one tool to manage market visibility | Free to Paid | 4.7 |
| 8. Google Search Console | Helps to measure search traffic and performance | Free | 4.7 |
| 9. WooRank | Helps in auditing SEO and the best digital marketing tool | Free To Paid | 4.6 |
9+ Best Agency Rank Tracking Tools In 2023
Here we have 9+ Best Agency Rank Tracking Tools that you should try once. Let's have a look.
1. Semrush:
Semrush is a tool for managing web presence. Various SEO, PPC, content, social media, and competitive research tools are available.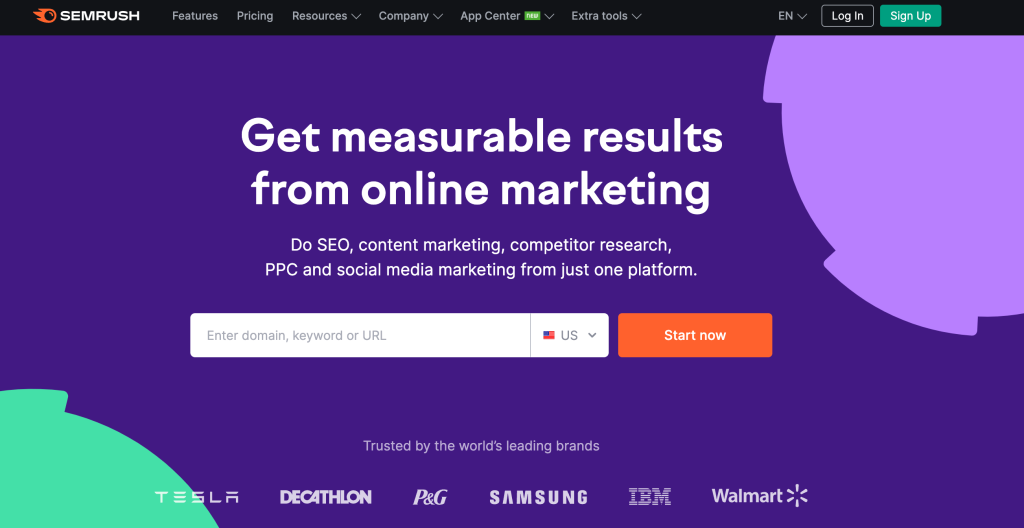 Semrush's competitive keyword-finding tool is helpful for SEO experts. You can thoroughly research your competition and find the most popular search terms.
You can track your success in the search results pages using the platform's SERP tracking tools, and you'll find many fresh ways to enhance your online visibility.
Major Features
One-Stop Solution -With the tools you need to track your keyword placements, improve SEO, track an unlimited number of keywords, increase organic exposure, etc., SEMRush is an online visibility management platform.
Reliable Local Map Rankings- To enhance your targeted efforts, you receive accurate reporting on the local map rankings.
Track Daily Changes-Using the software, you may keep tabs on how frequently Google's SERPs change based on changes to page ranks.
Pricing Structure
If you want to try Semrush for free, then check out the exclusive Semrush free trial here.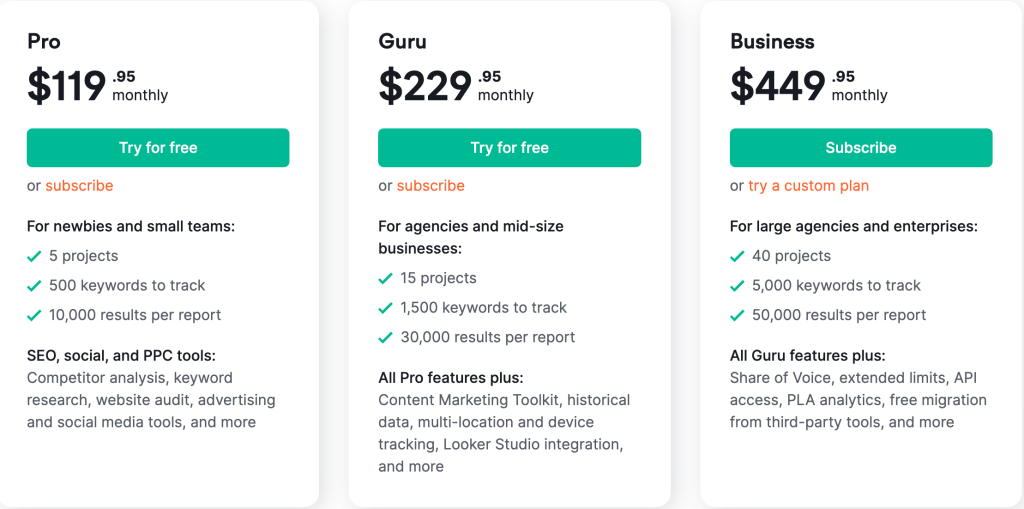 2. Rank Tracker By SEO Powersuite:
The distinctive feature of SEO PowerSuite is that it is computer software you can download and set up. While you'll need an internet connection to get the data, you can see the reports offline, making it perfect for folks who can't access the internet while on the go.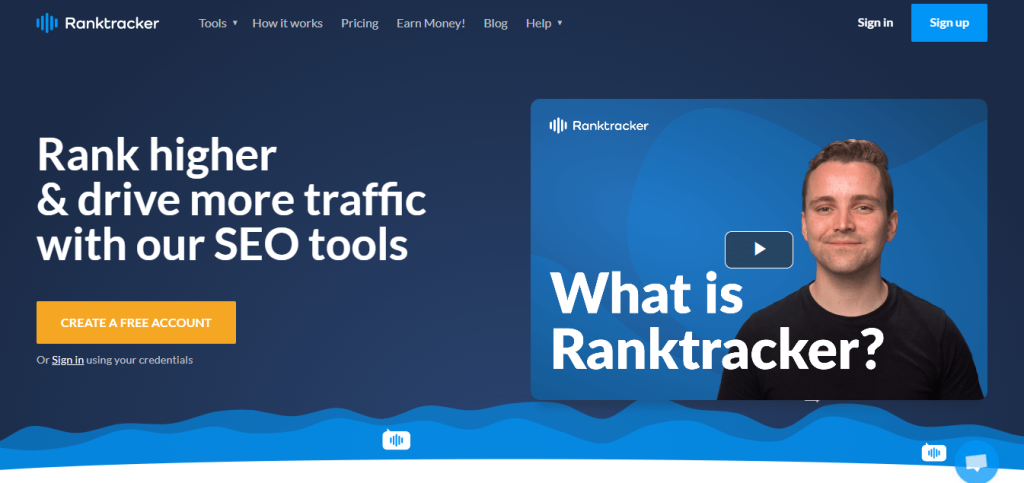 For a company with a wide customer base, it is the best option because it is so affordable. The amount of keywords that can be tracked is limitless. However, a proxy is required.
The four tools included in SEO PowerSuite are SEO Spyglass, Website Auditor, Rank Tracker, and LinkAssistant. On the last one, we'll focus.
Major Features
An infinite number of projects and keywords.
Local rank tracking: More than 500 search engines, including Yahoo, Bing, Baidu, Naver, and others, are supported by the program locally in every region.
Separate tracking of mobile rank.
Automated ranking checks to track the placements of your keywords frequently.
Custom alerts and keyword position data are delivered directly to your inbox or your clients' inbox.
The tool keeps track of which of your pages appear in featured snippets, FAQs, People Also Ask, featured photos and videos, etc., in SERPs.
There are 24 methods for finding keywords: Rank Tracker uses its keyword database and suggestions from Google and YouTube, related searches, the Amazon autocomplete feature, keyword gaps, TF-IDF analysis, and more.
Integration of Keyword Planner, Google Search Console, and Google Analytics.
Pricing Structure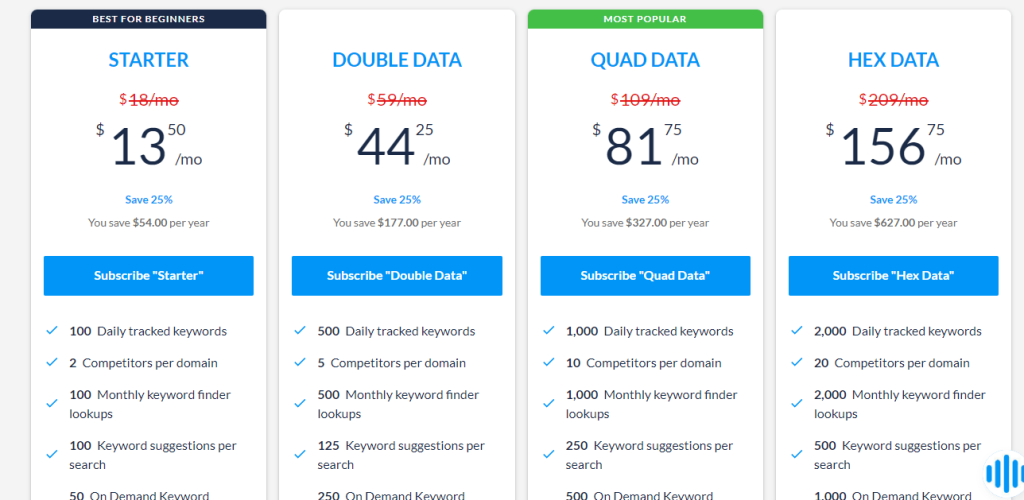 3. SERPWatcher by Mangools:
Along with KWFinder, SERPChecker, LinkMiner, and SiteProfiler, Mangools' SEO tools also include SERPWatcher. All of them strive to maintain user control over their online marketing initiatives.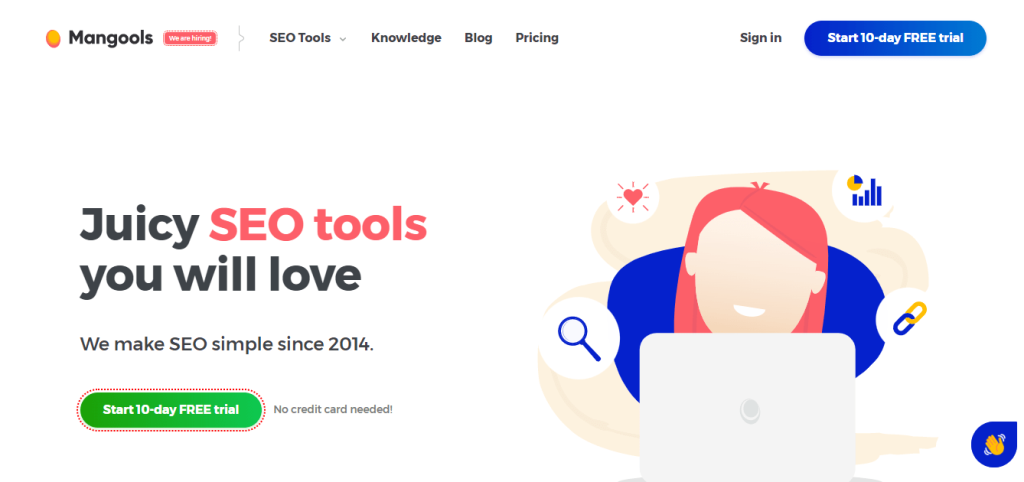 Using and setting up this program is extremely straightforward. It's ideal for novice users who find other tools for examining search engine results just too frightening. According to Mangools, it only takes 30 seconds to go from initial setup to reviewing keyword rankings.
Other cool tiny features can be found in SERPWatcher. For instance, depending on the current keyword placements and search volumes, the Performance Index provides you with information on the organic traffic potential of your website.
Additionally, SERPWatcher shows you SERP previews and allows you to monitor rankings every day. You'll also get an email alert if it can detect significant changes.
Basic Features
Daily rankings for desktop and mobile.
Index of performance.
Predicted visits.
Leaders in gains and losses.
Flow and distribution of keyword positions.
Shareable interactive reports.
Email alerts and reports that are scheduled.
Pricing Structure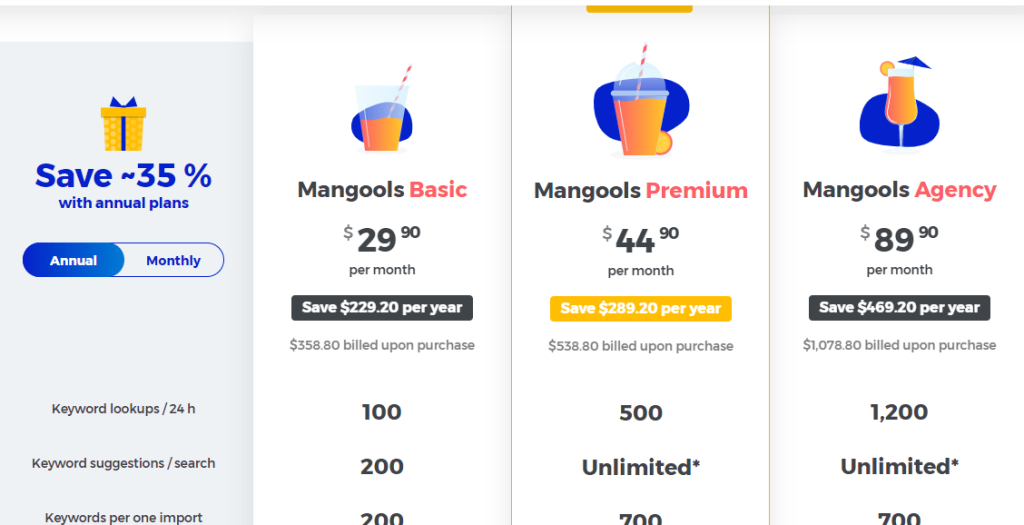 4. Ahrefs:
Monitoring your clients' SERP ranks is considerably easier with Ahrefs, which offers a number of SEO tools. Ahrefs will assist you in keeping an eye on your competition, doing site audits, researching prospective keywords, and helping you maintain a close eye on the keywords you are currently performing well for.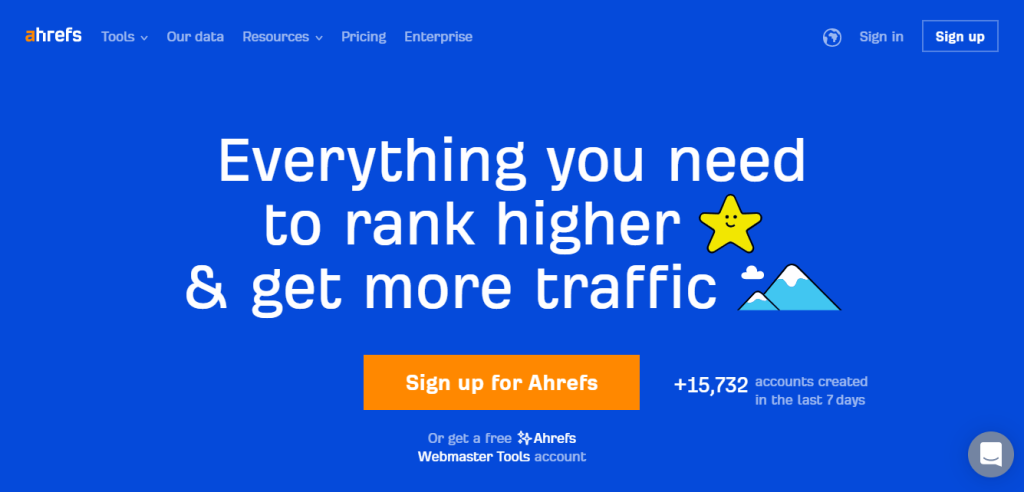 Top Features
Overview 2.0 of Site Explorer. 2.0 launched last year!
Keyword finder Traffic Possibilities. Site Audit is a fascinating new function that has been added to Ahrefs' Keywords Explorer. Essential Web Vitals. Since May 2021, Core Web Vital (CWV) measurements have been a recognized ranking criterion.
WordPress SEO plugin, in general,
Pricing and Structure of Plan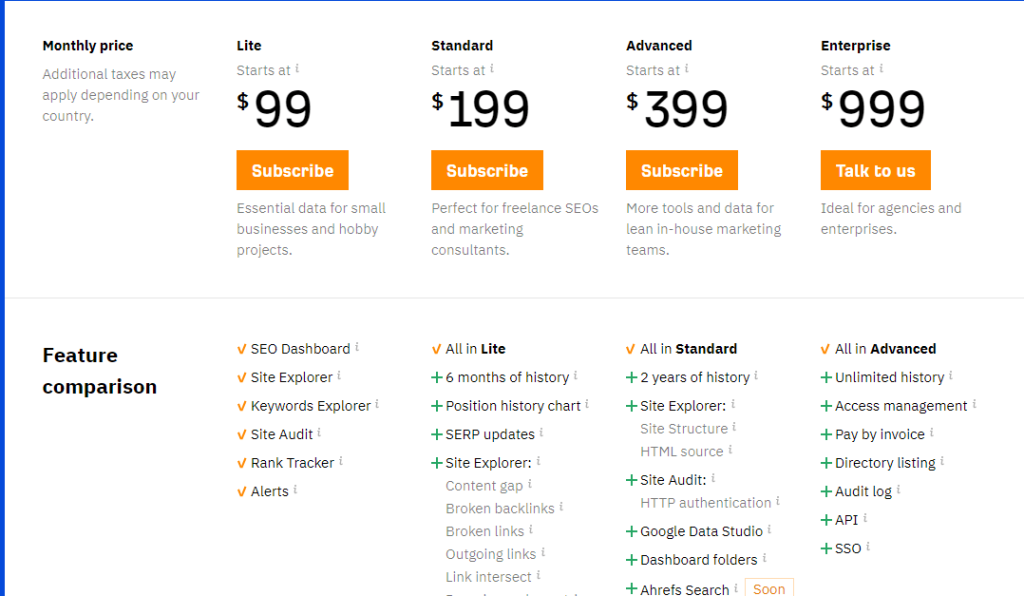 5. SE Ranking:
It is an all-in-one SEO tool, so when you establish an account, you get much more than simply a search engine rankings tracker. Additionally, you'll gain access to tools that will help you enhance your overall SEO performance, like a website audit tool, an on-page checker, a backlink tool, a keyword research tool, and others.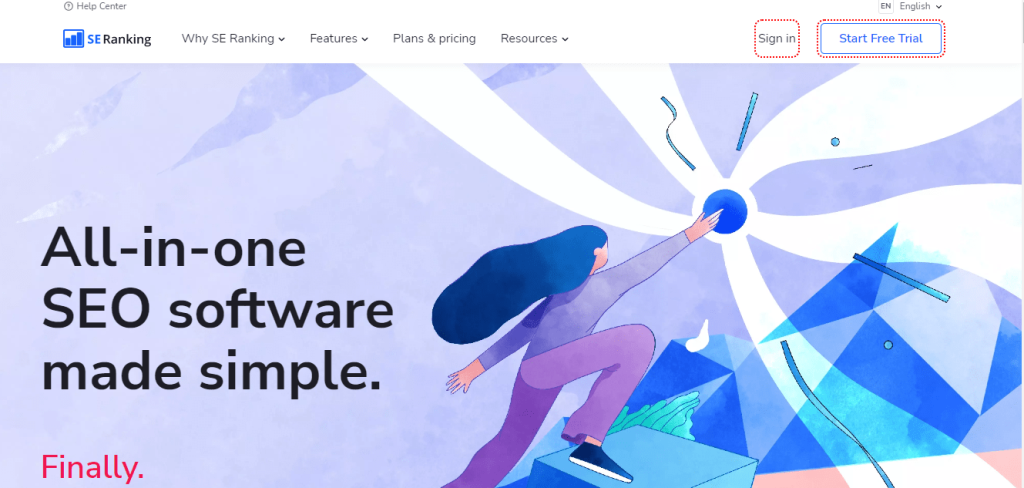 However, you may follow results from Google, Yahoo, Bing, and YouTube with the term rank tracker feature. You can choose the nation, metropolis, or zip code from which you want to get results. Additionally, both desktop and mobile devices can be used to follow people.
SE Ranking examines Google Maps and Google Ads ranks in addition to Google search results. Even further can be achieved.
Major Features
Research on keywords.
Backlink Examination.
Monitoring of keyword rank.
Competition Evaluation.
Website audit.
Pricing Structure
6. Wincher Plugin:
One of the most economical agency rank-tracking tools to consider among the programs on the market right now is Wincher. But don't be fooled by its cost. It has a tonne of options that enable you to monitor your keywords just as effectively as you could with other programs.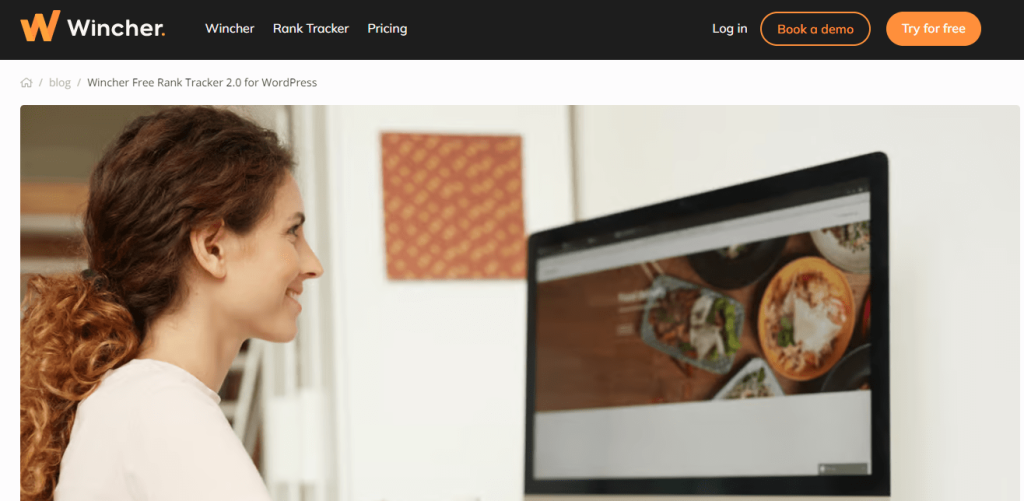 You can track your progress thanks to its straightforward design. You can view all the keywords you are ranking for along with their SERP position, traffic, volume, and other pertinent data.
You can use it to keep tabs on the data of your rivals as well. This makes it easier for you to monitor websites in your niche.
You can increase your chances of success by using the keyword research tool to uncover fresh terms and phrases to target.
You'll be glad to know that Wincher supports over 100,000 locations in more than 40,000 cities if local rankings are important to you. 180 different countries are available for rankings.
Major Features
Upon installation, automatically propose keywords.
7 days' worth of rating data.
10 maximum keywords.
Daily revisions.
Position graph on average.
Graph of the estimated traffic.
Graph of Position Distribution.
Ranking history graph for various keywords or just one.
Pricing 
7. Serpstat:
Serpstat is another all-inclusive SEO tool with keyword-tracking capabilities. As a result, Serpstat is a good option if you require further functions like keyword research, site auditing, competitor analysis, backlink analysis, and a ranking tool.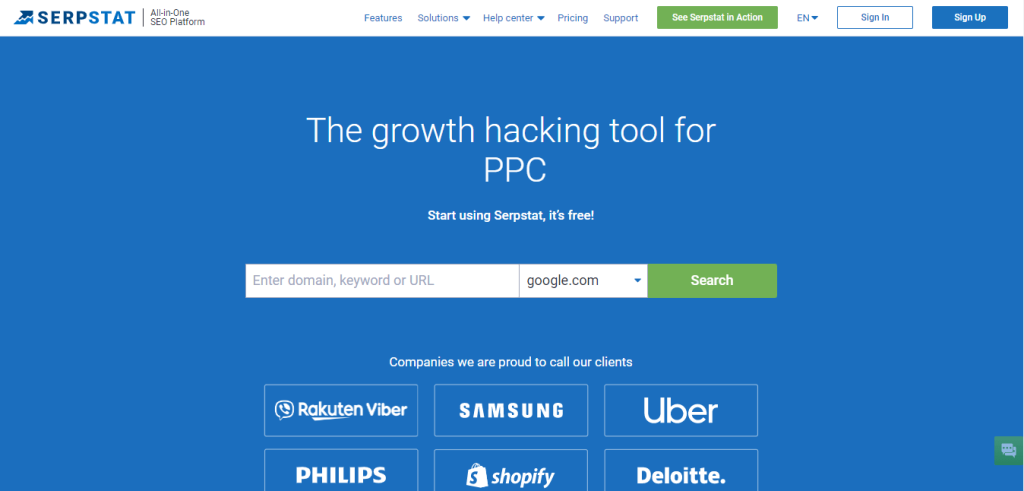 You can use this to improve the organic and paid search results for your website or those of your competitors. Know that you may verify your rankings internationally if your brand is well-known. However, if you run a tiny neighborhood shop, you can also verify the search results for a chosen area.
Analyzed keywords can be used to track your market share, and you can schedule daily, weekly, or monthly reports.
Major Features
Research on keywords. Tracking. Trends for keywords.
Content evaluation. Backlink Examination. Research on keywords. Trends in keywords.
Batch. Analysis. Competitive Research.
A PPC advertising analysis. Web site or page audit. Keyword grouping Batch analysis, local SEO, SERP crawling, and more. Integration and API. Team leadership.
Pricing Structure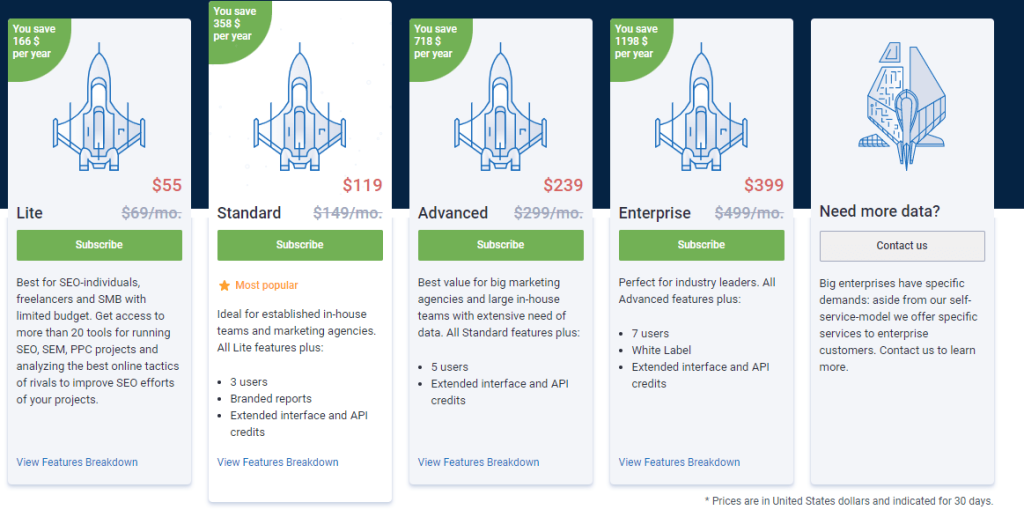 8. Google Search Console:
Google Search Console is a good place to start if you have a limited budget and only need the essentials. You will be able to track which targeted keywords receive the most clicks and the search terms for which the websites of your clients rank. It also aids in locating and resolving any technological problems.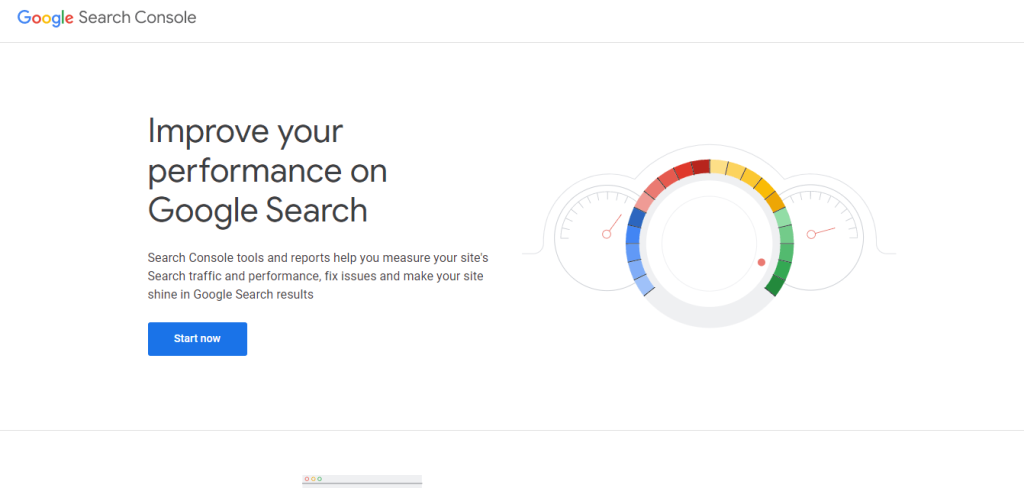 Major Features
Keep track of crawling and indexing.
Recognize and correct faults.
Overview of search results
Please index the revised pages.
Look over the in- and outbound links
Pricing Structure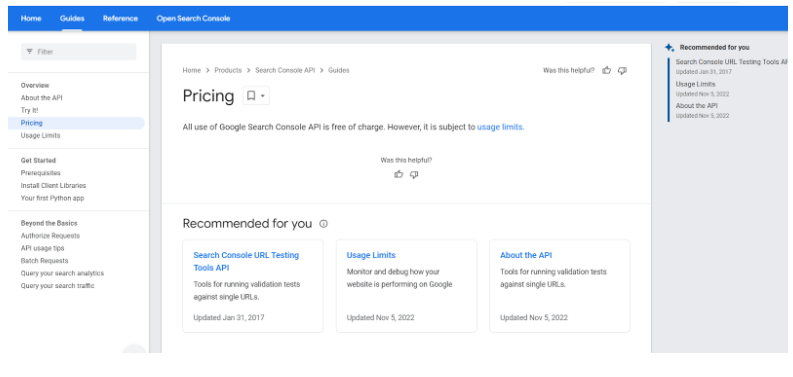 9. WooRank:
Need a quick and simple way to find areas where your clients' websites might be improved? WooRank doesn't only keep tabs on your rankings. Additionally, it conducts site audits and generates reports with recommendations for resolving SEO concerns.
The WooRank designers devised a program that may help any website owner, from an online business owner to a regular blogger, improve their ranks.
Major Features
Positions in the Ranking Over Time A quick way to gauge your long-term SEO success is to compare your keyword ranks to those of your rivals.
The featured results on Google.
Save keyword information.
Get Your Campaigns in Order.
Pricing Structure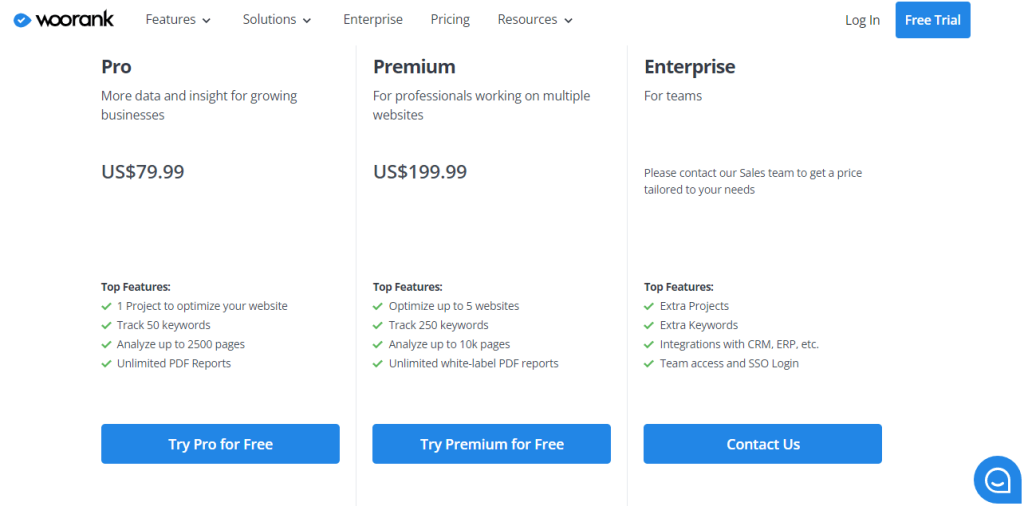 Related read:
Final Notes: Agency Rank Tracking Tools (2023)
What Exactly Do I Mean By SERP Monitoring or Agency Rank Tracking Tools? This is the first thing you need to establish while looking for the best agency rank-tracking software.
In the above guide, we have tried to give you a lot of the tools on this list that provide you with information about the search engine results pages. But each of these solutions provides you with a unique view of the top agency rank tracking tool guides.
If you have any queries or services with respect to agency rank tracking tools and related search engine optimization and digital marketing strategies, reach out to our best team to guide you through the process.
FAQs: Agency Rank Tracking Tools
Which is the most important factor that affects search engine optimization?
Page Sizing (Including Mobile Page Speed) For many years, one of the most important SEO ranking elements has been page speed. Fast-loading web pages will help Google improve people's browsing experiences.
Which is the best tracking tool for SEO?
Semrush Is the best and most widely used marketing tracking tool for SEO
What are the five factors that contribute to achieving good ranking within search engine algorithms?
An accessible and safe website.
Page Sizing (Including Mobile Page Speed)
Mobile-friendliness
Age, URL, and Authority of the domain.
Enhanced Content, SEO techniques, RankBrain (User Experience) Links
What questions should I ask when I consult an SEO agency?
How will you adjust the plan to suit the requirements of our business? Can you provide some actual examples of past clients with whom you assisted with SEO? 
How does your SEO team go about finding keywords? How many individuals will make up our SEO team? How can we get in touch with you?